Commercial Public Adjusters You Can Rely On!
Commercial insurance policies are complex. So are commercial claims.
At Dorsten Claims, we have years of experience in helping businesses navigate through the commercial claim process and come out on the other side with a maximized insurance settlement. When you hire us at Dorsten Claims, you can rest assure knowing we'll fight on your behalf with expertise and insight. Whether your condominium association, business, church, or industrial property sustained storm damage, we'll work to document and strengthen your case.
---
Take a look at what Dorsten Claims licensed Commercial Public Adjuster can do for you:
Inspect your building. In assessing the damage your commercial property has sustained, we'll make sure to cover anything and everything that an insurance company adjuster may simply glaze over.
Review your Policy. Get your own, independent review of your policy's coverage. Just because the carrier adjuster says: "it's not covered", doesn't close the matter. A second opinion is worthwhile.
Fully document the damage. In addition to the physical damage your commercial property sustains, we'll help document the business interruption expense, lost inventory, and additional labor due to the covered loss. Photographing the building, inventory and fixtures is important. We also utilize Matterport 360-degree photography when appropriate.
Provide a complete repair estimate. After inspecting everything, we'll put together a comprehensive repair estimate to ensure that your commercial claim is fair and accurate. If you already have a contractor, we can assist with their Estimate and Schedules. Make sure the repairs are correctly categorized to match your available coverage.
Negotiate with the insurance company on a settlement. Because negotiation is not an easy task, you can leave it to the Dorsten Claims Commercial Public Adjuster to fight and negotiate a higher settlement on your behalf.
Reopen your commercial claim if underpaid. Even when your carrier says the settlement is closed, it may not be closed. Many claims are reopened for supplemental payments. If the money you received doesn't cover the expenses of the claim, you may be able to supplement your claim.
Need help with your Commercial Claim?
CALL TODAY!
Call us if you have any questions – We are ready to help!
Dealing with a Commercial Insurance Claim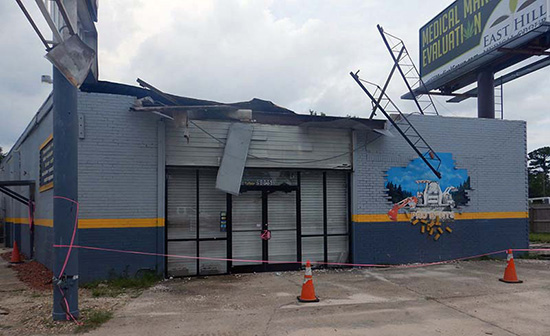 If disaster strikes your business without warning, what do you do? How are you going to keep operations going while dealing with a commercial damage claim? Whether your livelihood was impacted by a hurricane, tornado, fire or another disaster, your main goal is to try to repair those damages as fast as possible without incurring a large out-of-pocket expense.
With limited time and knowledge on your hands, you attempt to file a commercial claim.  The insurance company will have their team sent in to evaluate your property damage in determining what the settlement will be.  In trying to safeguard their profits as much as possible, the insurance company may try to limit how much they give you, often not offering full transparency in the process.
Specifically, they will send over their own commercial claims adjuster. This person's job usually involves:
Inspecting your commercial property to determine how much the insurance company will pay for the damage.
Interviewing you as the claimant and any witnesses involved.
Reviewing your Policy to look for limitations or exclusions of coverage. This means one of the adjuster's jobs is to look for ways not to pay your claim.
Perform additional research to validate pricing, damage, what caused the loss and applicable exclusions.
When the insurance company provides you with a settlement offer, you might accept it without hesitation. The claims adjuster works on behalf of the insurance company, and you may not be getting the full settlement value you deserve.  Most likely, you could be getting a much higher amount than what's been offered by your insurance company.  This is where the benefit of a commercial public adjuster can represent you and assist you in obtaining the full settlement you deserve.
---
Commercial Claims Assistance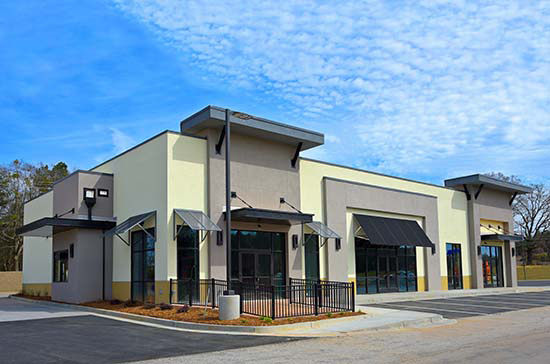 With over 2.8 million commercial properties in Florida, chances are sooner or later, your property will encounter damages. Unfortunately, no matter what damages they sustain, most will not have the insight to maximize their insurance settlements with the assistance of a commercial public adjuster.
Lets do a simple test: When was the last time you read your Policy cover-to-cover? How well do you understand the Schedule of Endorsements? How about the Florida Addendum and how it changes coverage? Does your Policy include New York Arbitration language? If you don't completely understand all your Policy, you are entering a lopsided battle with an experienced competitor. Most commercial adjusters worked their way through the system and have years of experience with many types of claims. They will adjust more claims in a month than you will experience in your lifetime. You know your business and they know the claims settlement business.
Remember, they don't call it paying a claim. It is called settling a claim.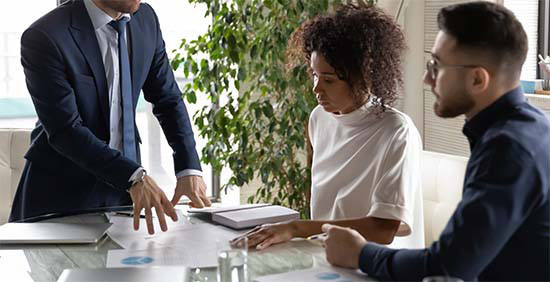 That implies you are going to negotiate an indemnification from your Policy. The people on the other side of the table make money by minimizing the amount of your indemnification.
In working with Dorsten Claims, we will assist you with the entire commercial claim's recovery process.  There's never a commercial claim that's too small or large for us to take care of. To obtain a maximum settlement with your commercial claim, don't hesitate to contact us today.