Fire Damage Insurance Claims – Then and Now
Fire Insurance was created by Benjamin Franklin in 1752. Back then, homes were often collocated with the business so a house fire could wipe out a family's home and income.
Now, with more and more people self-employed or working from home, the risk is the same. The odds of experiencing a house fire are one in 3,000 on any given year. The average claim for a house fire was $78,838 in 2020.
House or Business fires often leave the building uninhabitable due to smoke or structural damage. Fire fighters can flood your house with water or chop a hole in the roof. Smoke can destroy computers and other electronic devices. Business and personal documents are destroyed or damaged by heat, water, soot and smoke.
Has your property suffered damage from a fire?
Since fire claims are so large, expect a through investigation by your insurance carrier but remember, the purpose of their efforts is to minimize their cost. This may include looking for a reason to deny your claim. You must be your own advocate. This includes cooperating with your insurance company. It also includes creating an inventory of damaged and destroyed items. Many home and business owners seek professional help from public adjusters such as Dorsten Claims who can help with this complicated process.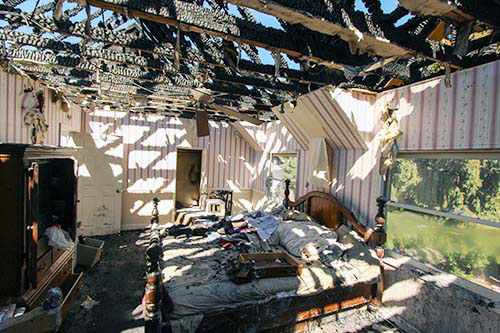 Did you know you don't have to look up the price of every item? Just as there is computer software to price house parts, there is software to price everything from the kitchen table to baseball gloves. At Dorsten Claims we use a systematic approach to helping you value your contents.
An Industrial Hygienist may be necessary to determine if a property can be made safe or habitable again. Structural Engineers may also be needed.
Need help with a Fire Damage Claim?
CALL TODAY!
Call us if you have any questions – We are ready to help!
Plan Ahead and Prepare for the Unexpected…
Smoke Detectors are your first line of defense. 5,580 people died in house fires in 2020. How many lives could have been saved with working smoke detectors?
---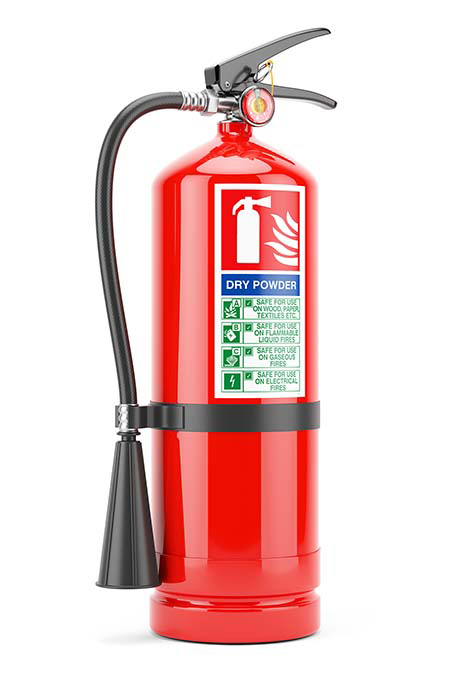 Prepare yourself and your family.
Have an escape plan and meeting spot. Talk to your children so you know where to find them. Discuss what to do if they smell smoke or of the smoke detector goes off.
Make an inventory: This can be as simple as taking 360-degree photos of every room in your house at least once a year. Text the photo to someone who doesn't live with you or store it in the cloud. Open drawers and closets, write down important account numbers, make copies of deeds, wills and titles. Keep a computer backup off site. Buy a fire resistant safe.
Cut trees, bushes and vegetation that block bedroom windows.
Make sure all escape paths are open. Repair broken windows so children can open them when necessary.
Buy at least 2 fire extinguishers. Install one in the Garage and another near the Kitchen. Don't put the Kitchen extinguisher too close to the stove. You don't want the heat of a grease fire to block access.
---
Cooking fires cause 50% of all house fires.
There are a few ways to put out a grease fire: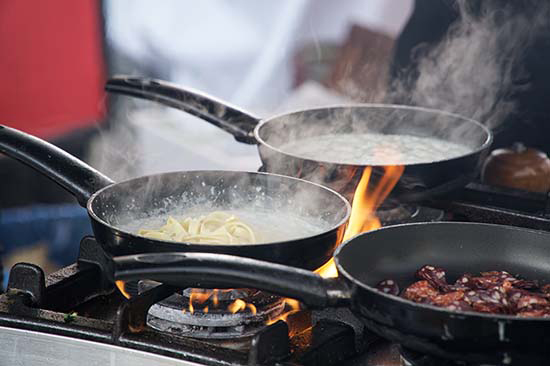 Turn off the heat.
Move the pan or cover it with a lid or cookie sheet.
Throw baking soda or salt on the base of the fire if it isn't too large.
Use your fire extinguisher.
Don't throw water; that may spread the fire.
Don't do anything that might spill the burning grease on you.
---
Things to do after a fire: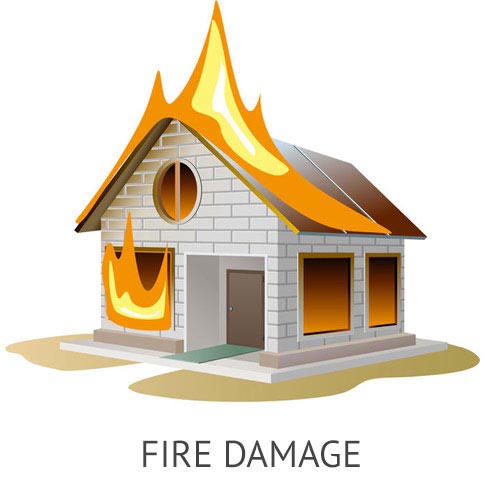 Photograph everything possible. Include damaged and undamaged items.
Evaluate smoke damage carefully. Due to the electrostatic charge and chemical nature of smoke, it will penetrate closed closets and drawers. Smoke may discolor plastics and corrode electronics.
Gather cloths, blankets and other fabric items. The smoke smell can be removed with professional cleaning.
Try to locate and recover important documents. Try to dry papers before they are completely ruined.
Don't hire too quickly. Take time to check referrals, reputations and read the contracts. Understand what an Assignment of Benefits is and how it will affect your claim.
If you hire a Public Adjuster or Attorney, ask how much they charge and what you get for their fee. The State sets a maximum rate for Public Adjusters, but you can negotiate. Ask if they work the Contents themselves or if they hire someone else. Using subcontractors may increase your claim expenses.
Be your own advocate and don't hesitate to ask for help. The Red Cross may be the first to arrive, but you will need also need help navigating the claim and restoration process. Getting your life back together after losing your home or business to a fire takes time. It will monopolize your life for a while, but not forever. A little bit of preparation will go a long way.
Be careful of Do-It-Yourself remediation. It can be very hard to get the smoke out of insulation, attics and exposed framing. Many policy holders try to make their own repairs because their claim is underpaid. Don't be a victim twice!
---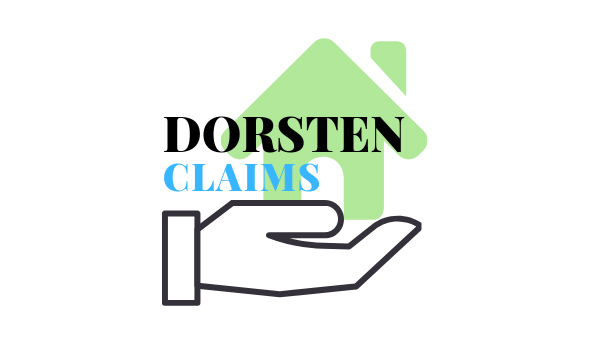 Smoke and fire damage claim assistance
Help with the claims process can be an important part of the recovery process. Dorsten Claims is there for you. We can help with the experts, content inventory and carrier investigation. You don't have to go through this alone. With 353,000 home fires per year, your insurance company has a lot of practice. You need someone on your side.